Last Wednesday (November 28th) was Up Dharma Down's Capacities album launch. One Esplanade was jam packed but since I was one of the early birds, I get to watch near the stage.
Getting a pre-order ticket was worth it because I got awesome UDD stuff! (See photos at the end part of this post.)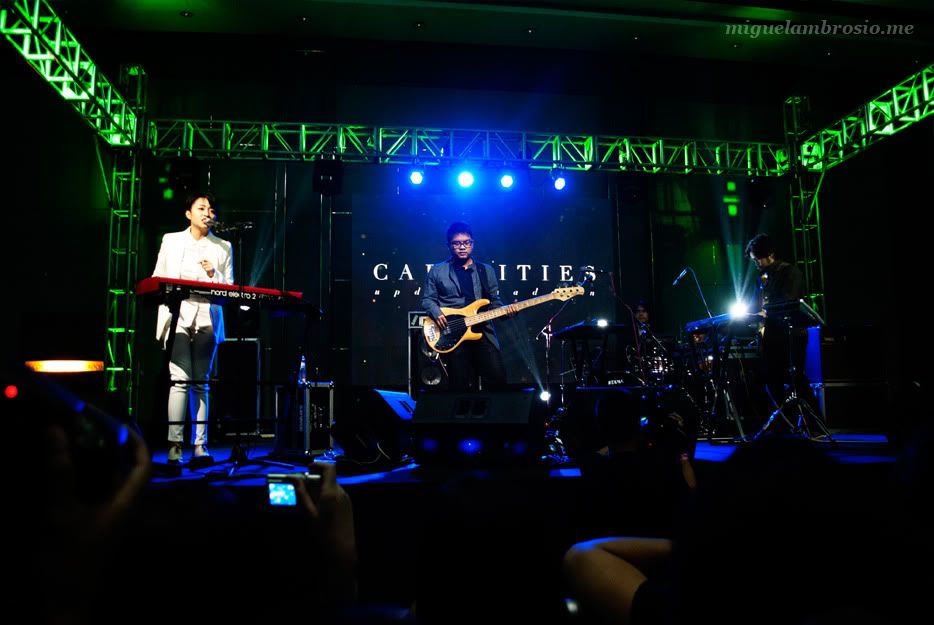 ---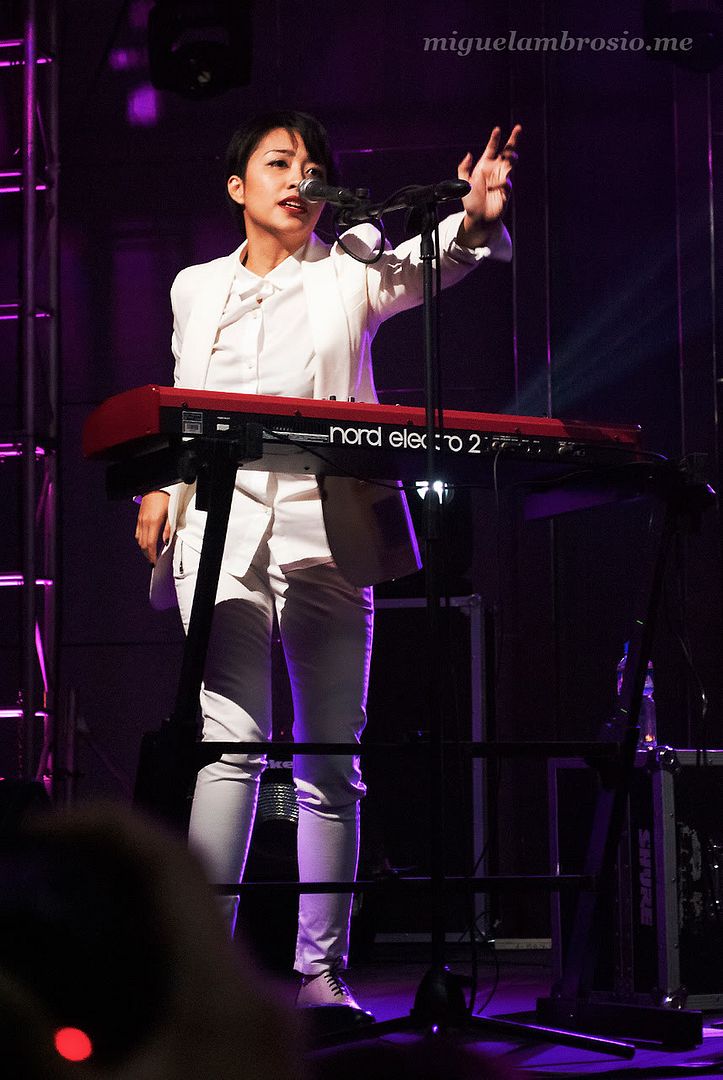 Armi wearing an all white like John Lennon's suit on the Abbey Road cover
You know what's cool about Capacites? Paul and Carlos playing synths!
UDD
~ more photos after the break ~