View from the bridge -The old UP College of Arts Building (formerly located at Quiapo, Manila)
---
Hola! I'm back from a very long hiatus. This blog post should've been posted a couple of months ago but a lot has been happening. Anyway here it is, our trip to Las Casas Filipinas de Acuzar located at Bagac, Bataan. A three and a half our trip from our place down south.
Las Casas Filipinas de Acuzar is a town or a collection of old colonial buildings and ancestral houses. Almost every structure inside Las Casas was located from various provinces and cities around the Philippines. Each was slowly and meticulously uprooted to be rebuilt again inside the small town.
We went there for the annual Heads Up Beach Utimate Tournament. I had fever and flu then and I wasn't able to play a single game but I really enjoyed the watching the tournament and the walking around the town at night.
Most of the photos taken were at night because at day time its either I'm tied up on the bed with high fever or the sky was falling like crazy. And we only learned about the town tour the day before we left Las Casas.
I really hope we could go back soon so I could do a much detailed tour and shoot around the town.
---
~ more photos after the break ~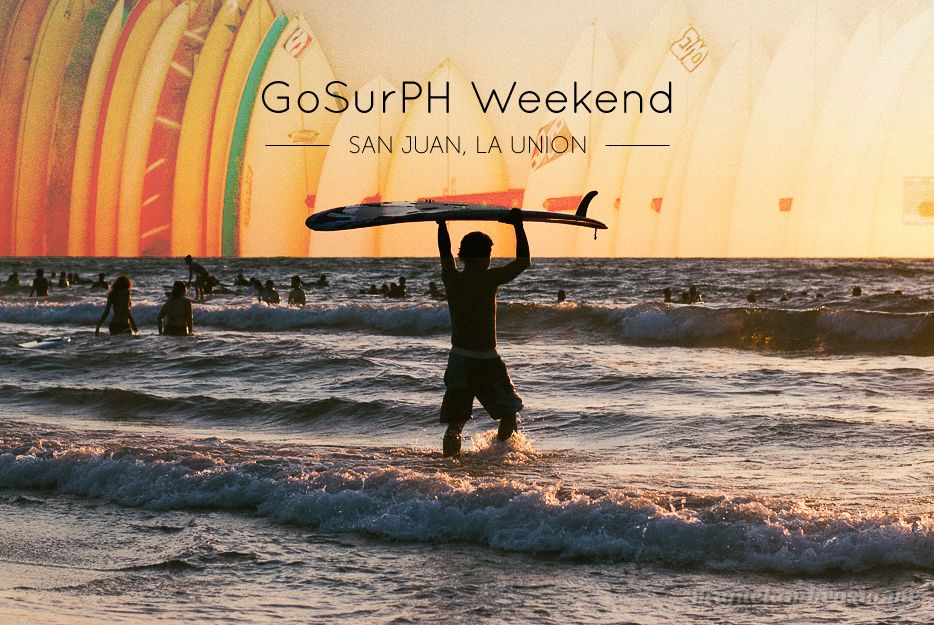 Planned ahead before our Boracay trip was to go to our friend's new place at La Union. Then we heard about the Surf and Music fest by GoSurPH and that gave us another reason to push through.
Packed my stuff a couple of days before leaving Laguna. I tend to over pack on beach trips but I'm now finally getting used to packing. Yay for leaving my room at home.
Had a lot of first on this trip. First time to ride a bus going north. First 7-hour bus ride. First time in La Union.
We met a lot of people and made new friends with our short stay. All of my beach trips are unforgettable but this one is uncomparable.
And as usual, this post is a photo dump of our trip. Enjoy!
---
~ more photos after the break ~